Feature Additions
Experience
Hevo now offers the Smart Assist feature that proactively informs you of any error or condition that could affect the data ingestion in your Pipelines, along with ways to resolve it and links to the supporting documentation. The errors could arise due to limitations imposed by the Source or the way the Pipeline is configured and may affect the whole Pipeline or individual Source Event Types.
The Smart Assist widget is displayed in the form of a banner at the top of your Hevo user interface.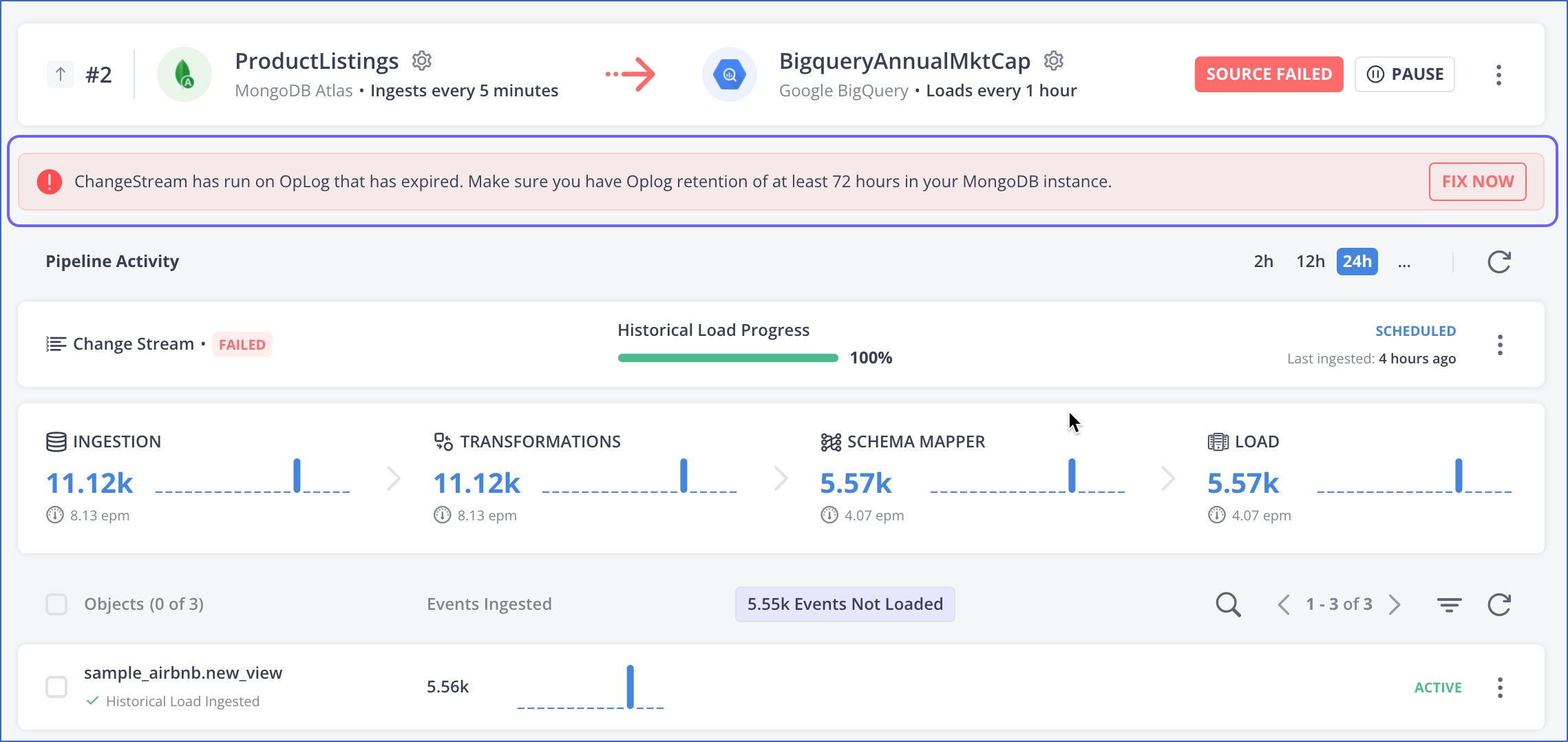 Currently, Smart Assist is enabled for the Amazon DynamoDB, MongoDB, MySQL, Oracle, and Salesforce Sources.
Read Smart Assist.